Key benefits of appointments at our office:

• We have evening hours and Saturday hours for the client's convenience.

• New clients will be offered initial appointment times within 24 hours of their phone call to our office.
(New clients calling on Saturday will be offered an initial appointment for Saturday or Monday)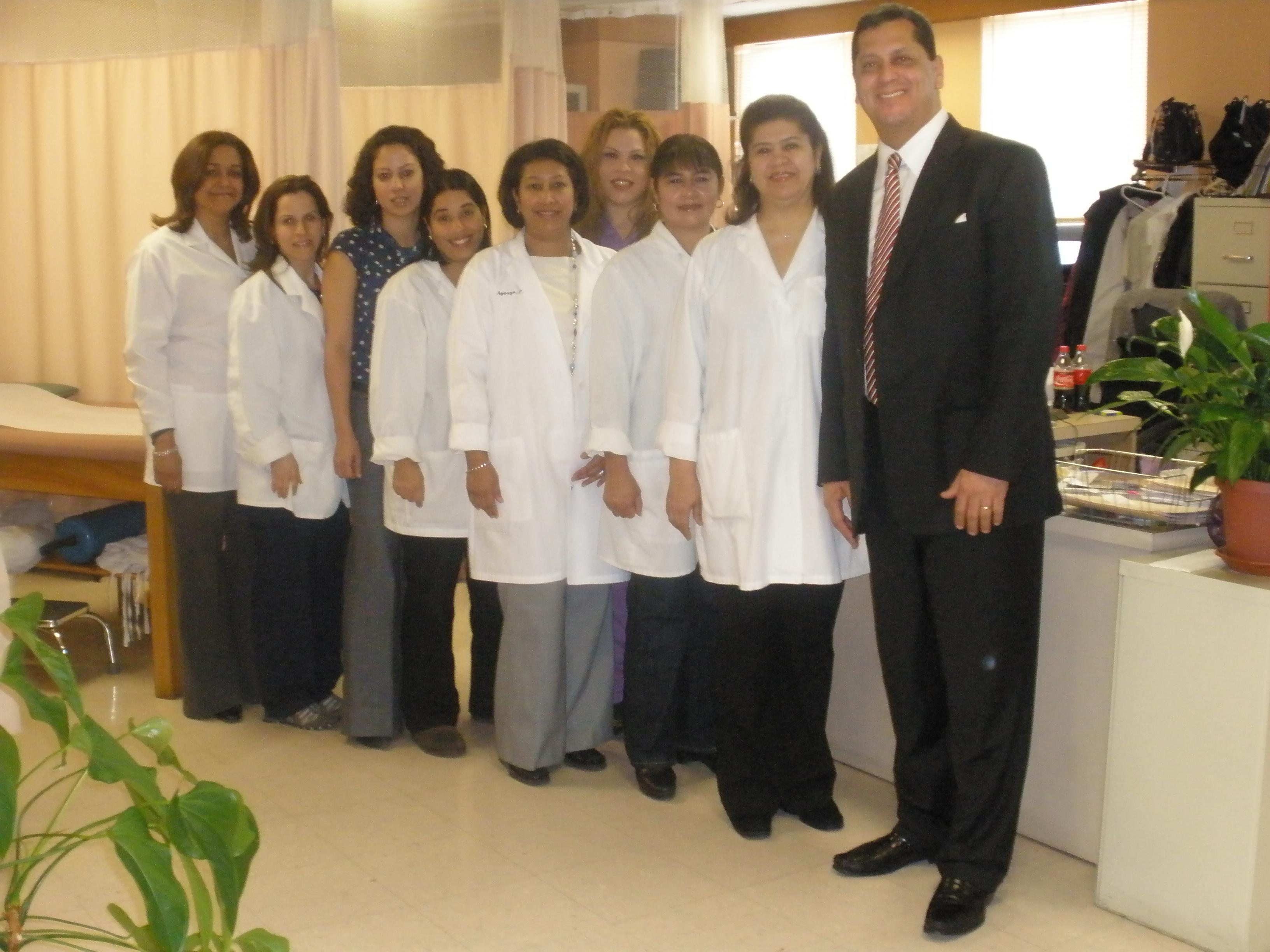 • Our front desk office takes care of all your insurance matters (calling your plan, getting the number of
visits accepted, etc.) All you have to do is come in, provide us with your information and get treated.
• We won't bill you incorrectly. In explaining the insurance plan, you'll get all the relevant
data about your visit so there isn't a surprise bill in the mail. We realize that insurance
plans are challenging to understand so our front desk assures that you are clear,
understood and ready to get treated.
• We participate with many insurance plans.

Initial Evaluation
Your first visit to our office will involve a full evaluation so the physical therapist can fully understand your condition. Also, it is very important to document this information in the clients chart. Immediately following the evaluation, the first treatment starts. That's right...you receive the evaluation and the first treatment in your first visit to our office. We feel that there's no need in wasting time and waiting for your second visit to start treatment. Many patients will be provided with a home exercise program at this point. This first visit usually takes 1 1/2 hours.

Don't forget to bring your Prescription (if applicable), Insurance Identification Card (if applicable),
and a photo ID.

Treatment Visits
In each subsequent visit, the patient will continue through with their treatment plan that our physical therapist has specifically designed for the patient. Based on the client 's specific plan of care, this may include manual therapy (hand-on therapy, 1-on-1 with the physical therapist), therapeutic exercises, modalities (heat/cold therapy, electrical stimulation, light therapy, traction, etc.). These visits usually take between 45 minutes to 1 hour.
Discharge Visit
This is the clients final visit to our office. At this time, the physical therapist performs a discharge evaluation to measure the gains the client has made throughout their treatments. In addition, the physical therapist will educate the patient on ways to prevent the condition from occurring again in the future. If not already done so, the clients will be given a home exercise program to continue.
Wellness Clinic
Since the physical body can encounter daily challenges and ills, we encourage all our clients to remain members of our wellness clinic after their physical therapy. Our wellness clinic is set up as a preventive means of avoiding future injuries and conditions. Unfortunately, a lot of our clients learn this the hard way by not using a preventative model and end up having another injury. The ideal scene is to think with prevention and constantly limit bodily ills.
Our wellness clinic isn't set up like a typical physical therapy visit. Patients are able to use the facility as a mean of exercise and won't require a set appointment time.